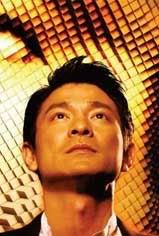 we booked the tickets approximately 2 months ago because mommy was a superfan of Andy Lau. so the time finally came and althou i wasn't really looking forward to going for this concert, i was in high spirits cos it has been a while since i went for one. and the last one ended quite terribly cos i was sick and ended up puking when everyone was counting down.
mommy, nat, cm and myself left kajang around 530pm. daddy had a dinner with his old mates and he wasn't so interested in looking at someone his wife was 'interested' in so he didn't join us. HEHE! it drizzled when we reached Stadium Merdeka but it didn't dampen anyone's mood. we saw people of ALL AGES roaming around the stadium, waiting to enter. we headed for another direction. down to Petaling Street for lunch. went to Old China. the food is still as good.
walked back up the the stadium around 630pm, got ourselves each a free poster, sum fans just in case it was blady hot in there and to sheet out asses if the seats were wet. but thank god, our seats were under shades and we had a clear view of the enormous stunning stage. it had 2 massive red doors in the middle, lightings all over and the by 830pm, the whole arena was packed!!
lights went off, the energetic star shot up from below and the show began.
he had several different themes: Chinese Orchestra, Ancient Greece, Modern Dance, 80's etc.
the background settings were enuff to blow us all away. the dancers were so damn freaking sexy and the amount of money he threw in to position the backdrop, i believe, would b overwhelming. at 43, he can blady dance and jump. he barely stopped moving throughout the whole show and his singing was surprisingly powerful and melodious. and he does know how to click with his crowd. the atmosphere was solid.
2 guests were invited. Gordon Lam Ka Doong and Felix Wong Yat Wah. both sang with Andy and althou they weren't professional singers, the audience applauded anyway.
he ended singing 'sup 7 shui' and a roughly 3 minute firework was release, ending the whole extravaganza. fans didn't have enough of course. everyone stood up, screamed for an enchore but to no avail. he didn't turn up!!! but then a firm 3 hour show was enough. everyone was definitely contented. even those old ladies who could barely walk left with smiles on their faces.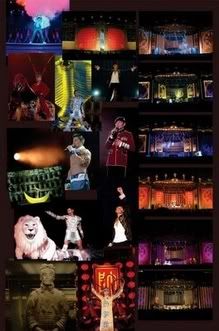 considering the amount of concerts i've been for, this Vision Tour was no doubt, the best of all. even Jacky Cheung was no fight. the respect Andy Lau gave to all his audience proves he's not just a singer or an actor. he's a megastar...and i lost my voice. pfft!