just to cut everything short, i had a really great time on SATURDAY (18/6)...
just a brief description of the 3 hunks down there...the one in white hooded sleeveless is the sexiest and most charming...kevin cheng. he was in

burning flame 2

. wong hei's stupid brother...he was really terrible in the movie. but he's really really sweet. almost died when he

smiled and shook my hands

. his eyes were electrifying! wonder if the bruise on my arm is caused by the shock! hahaha!!
the bigger one in the middle, with specs is ron ng. appeared as issac in 'triumph in the skies'. his body was...i mean...IS good! he was sweating towards the end of the day and suddenly he appeared to be extra

sexy

! haha...i'm getting perverted but i have to admit that he's gained a bit of weight...or he'll be so cute! his hands were big...i mean...

HUGE, firm...and sweaty

! and his complexion was so good he was rosy...and had little freckles. FRECKLES!! dammit.
on the right...someone i was

supposed

to be screaming

for

.

BIG DISSAPOINTMENT! BIG BIG BIG DISSAPOINTMENT

!!! he...was...so...blady...stuckup!! ok, maybe the forum members were right. he was tired. so..what the hell. just a celebrity can't care that much. but then he looks really different now. didn't expect that he looks better on camera. oh! he was in survivor's law as ben lok. shit...he nearly spoilt the day!
kevin saved the day! HAHA
enjoy the pix...not that clear thou. sigh
P.S- HE DOESN'T LOOK A BIT LIKE LEE BOON TEONG! SO DUN SAY!!!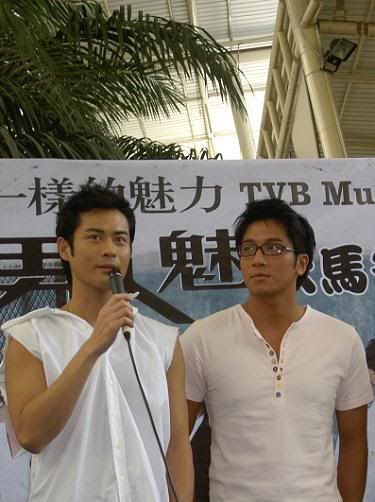 kevin...ron...i didn't mind leaving ray out. he didn't look that good anyway! *urgh*
p.s- ron looks like an aunty!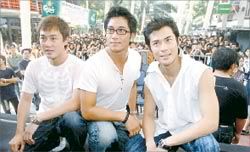 this wasn't taken by us...stole it from soo yin's comp! HAHA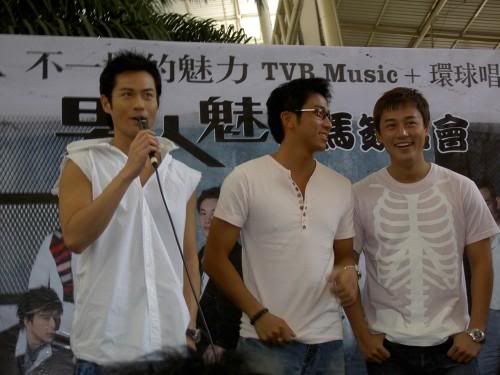 good one...close...and look at ron! whooa!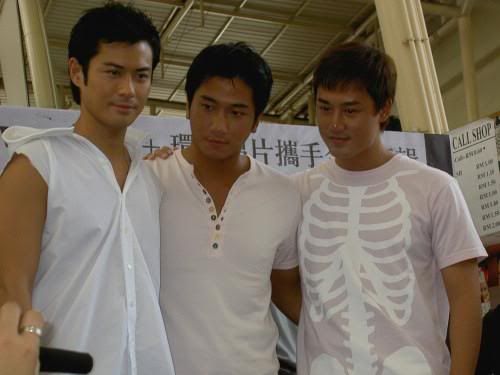 their clothes all suck actually...BUT WHO CARES?!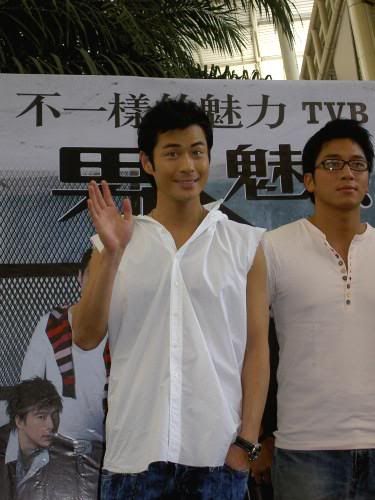 THIS IS MY FAVOURITE!!!!!!!!!!AHHHHHHHHH!!!!!!!!! can you believe he's 35?! damn...
that's all i can put here...check out my album for more nice ones...HAHAHAHAHA